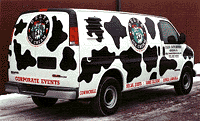 We provide Ice Cream and Services for every type of event!  From Picnics to Corporate Events, Delta Ice Cream will provide you with Ice Cream, Delivery Convenience and Quality Service.  We cater to every need you may have for any event.
Some of the events we cater to include, but are not limited to…
♦ School Functions
♦ Picnics
♦ Carnivals
♦ Festivals
♦ Corporate Events
♦ Meetings
♦ Private Events
♦ Socials and more!

Please note that Delivery, Equipment Rental & Catering Service charges may apply.  For more information regarding a Special Event, please Contact Us.